Monthly Business Meeting: First Tuesday at 7:00 PM

2019 Annual Carnival
Starts on 'Memorial Day'
May 27 - June 1
Check out the "Upcoming Events" page
and the
poster in the right column for more information

12th Annual Union Bridge Fire Company Golf Tournament.

12th Annual Golf Tournament!!!

Assistant Chief Christopher Harris, May 05

Are you ready for GOLF!!!!! The 12th Annual Golf Tournament of the Union Bridge Fire Company is being held on Friday, June 14th, 2019 at the Glade Valley Golf Club near Woodsboro, MD. Registration starts at 7 AM and we'll have donuts and coffee available during this time. The round starts at 8 AM with a Shotgun Start. The tournament is "Best Ball" format.

Sign-up now by going to the "Right Column" ... (Full Story & Photos)


House Fire Outside of Union Bridge

Assistant Chief Christopher Harris, February 14

Frederick County Box 9-9. At 00:06hrs, Station 8 units were dispatched for a House Fire in the 13000 block of Good Intent Road in Frederick County. First arriving units (Engine 81) found fire through the roof of an attached garage/in-law suite. Everyone had evacuated the home prior to the arrival of fire crews.

Crews aggressively attacked the fire and were able to stop the fire from entering the ... (Full Story & Photos)



On-line Photo



FREDERICK COUNTY DIVISION OF FIRE AND RESCUE SERVICES

Frederick County Barn Fire

Assistant Chief Christopher Harris, February 09

FC Box 17-09. At around 16:30hrs, Engine 81 and Engine/Tanker 84 were dispatched mutual-aid to Frederick County for a barn fire in the 10000 block of Bessie Clemson Road. On arrival, units found a barn fire that was about 70% involved with horses still inside. Crews from Station 8 and FC 9 did an offensive attack. A water supply was obtained from a nearby pond.

Sadly, crews weren't able to save the ... (Full Story & Photos)


Passing of Life Member D. Leroy Stitley

Assistant Chief Christopher Harris, February 08

The Union Bridge Fire Company sadly announces the passing of Lifetime Member D. Leroy Stitley. The following is his obituary.

"D. LeRoy Stitely Sr., age 88, of Union Bridge, died Friday, February 8, 2019, at Carroll Hospital Center, after a brief illness. Born June 13, 1930 in Johnsville, he was the son of the late Donald G. and Alice Anders Stitely. He was the husband of M. Leanna Stitely, his wife ... (Full Story & Photos)



Photo: FF/Engineer G. Wentz

House Fire Near New Midway

Assistant Chief Christopher Harris, February 07

Frederick County Box 9-4. At 17:36hrs, Station 8 units were alerted to assist Frederick County DFRS units on a House Fire in the 11000 block of Renner Road. While enroute, first arriving units advised they had a large house, 95% involved with one vehicle in the driveway.

Engine 81 arrived and placed themselves in the driveway, pulling an attack line to the "B/C" side of the dwelling. All units were ... (Full Story & Photos)


Barn Fire in Uniontown

Assistant Chief Christopher Harris, February 26

Box 10-04. At 19:52hrs, Engine 81 and Engine/Tanker 84 were dispatched to assist New Windsor for a Barn Fire in the 3400 block of Uniontown Road. Units from Taneytown and Pleasant Valley were also dispatched to assist. While enroute, units were advised by "Carroll" that several 911 calls had been received.

Chief 8 (C. Green) was first to arrive, finding an 80' x 50' barn, fully involved with bystanders ... (Full Story & Photos)



Box 10-04. Uniontown Road Barn Fire. Photo: NWFD (Steve Kreimer)



Jack Irvin Harris: July 19, 1932 - February 5, 2018

Passing of Life Member Jack I. Harris

Assistant Chief Christopher Harris, February 06

The Union Bridge Fire Company is sad to announce the passing of Jack Harris, a life member of the company. Jack served as Assistant Chief for 20 years, under Chief Jack Gray. After retiring from riding emergency calls, Jack spent much of his time with his family and hunting.

Jack Irvin Harris, age 85, of Union Bridge, died Monday, February 5, 2018 at Sinai Hospital, Baltimore, after a brief illness. ... (Full Story & Photos)


Box 14-11 Shed Fire

Assistant Chief Christopher Harris, January 30

Box 14-11. At 02:45 hrs, Rescue Squad 8 was dispatched as special service to assist on a shed fire in the 3000 block of Hooper Road (Box 10-14). Upon receiving further information, the address was updated to the 3000 block of Hoppers Delight Road (Box 14-11). The assignment was upgraded when it was determined to be a working fire and a Tanker Task Force was dispatched as well, sending Engine/Tanker ... (Full Story & Photos)

Field Fire in Frederick County

Assistant Chief Christopher Harris, January 27

Frederick County Box 9-9. At 12:04 hrs, Station 8 units responded to a field fire in the 11000 block of Houck Road. First arriving Chief 8 (Green) reported a working field fire as Brush 85 began extinguishment. Chief 8 requested an additional Brush Unit and Utility 10-1 who was in the area also assisted.

Crews worked for about 45 minutes to completely extinguish the fire.

Union Bridge Units: B-85, ... (Full Story & Photos)

House Fire in New Midway

Assistant Chief Christopher Harris, January 26

Frederick County Box 9-1: At 20:59 hrs, Engine 81, Engine/Tanker 84 and Rescue Squad 8 were dispatched as part of the first alarm assignment, for a House Fire in the 12000 block of Legore Road in New Midway. First arriving units reported heavy fire showing and FC Engine 161 began a quick attack on the fire.

Engine 81 and the crew from Engine/Tanker 84 were assigned to assist with fire attack and ... (Full Story & Photos)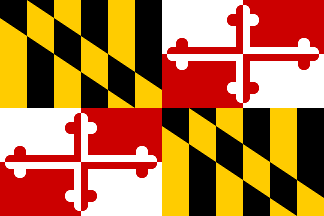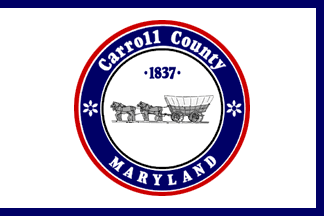 Union Bridge is located in Carroll County, Maryland.
The town is denoted in red and to view the area on
Google Maps, click on the image below.
Click on the Carroll County flag for LIVE fire department audio on RadioReference.com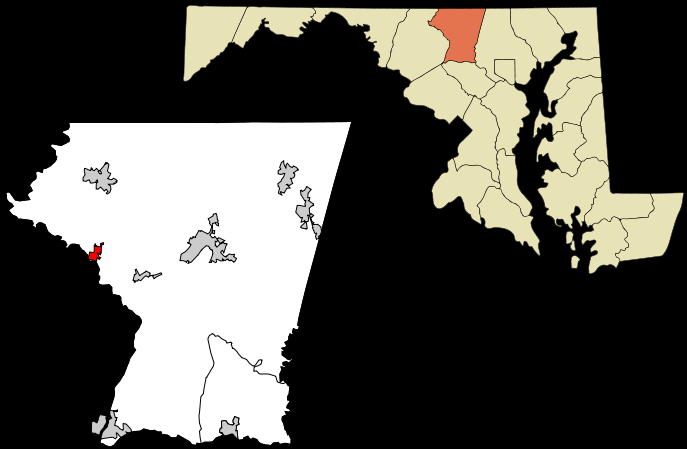 Your feedback is important to us! Feel free to sign the guestbook.

UNION BRIDGE FIRE COMPANY
MISSION STATEMENT
"Our mission is to provide high quality fire protection, rescue service and Emergency Medical Service for the citizens, businesses and visitors of our community during emergency and non-emergency incidents, while also providing safety and fire prevention education to the public. This will be accomplished by safely providing enhanced planning, equipment, training and education for our members and staff."

Tribute to the United States Military
The members of the Union Bridge Fire Company would like to thank the men and women of the United States Armed Forces for their bravery, service and sacrifice by putting themselves into harms way to fight terrorism and to protect our freedom. For that, we are greatful.
God Bless Them All!
Army Air Force Marine Corp Navy Coast Guard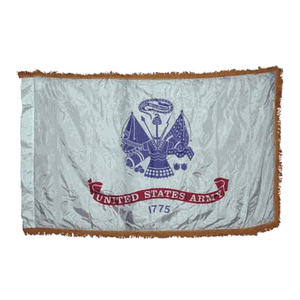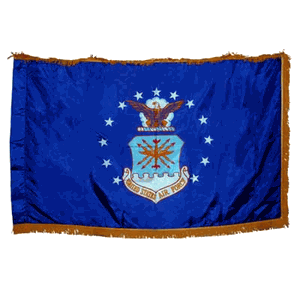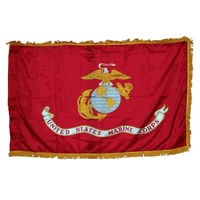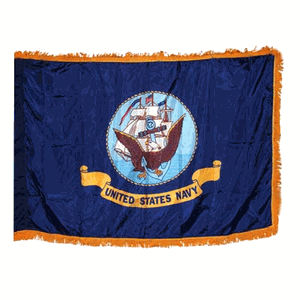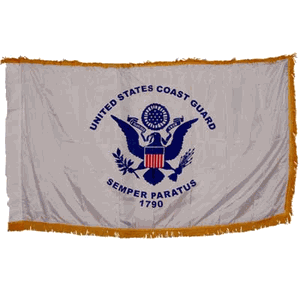 Check the current US and Maryland Flag Status